I've been working with clients and agencies as a freelance web designer for the past 15 years building websites and web applications.
For small to medium sized businesses I offer 'full stack' web design and development services . My goal is to equip you with a fast, responsive (mobile friendly) site that offers your customers what they need and is genuinely valuable for your business.
I'm happy to collaborate with agencies and teams on larger projects. I have a focus on PHP, Laravel and WordPress development.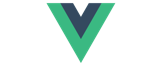 — Freelance Web Design Brisbane. Custom WordPress Design,  PHP & Laravel Development —
Let's Work Together